BY

: KATHERINE BULTEMA
Jul 07 2022 11:13 AM
Our Commitment To Our Clients, Community and The Real Estate Profession
Our mission is to maintain the highest level of integrity in the profession and to exceed our clients' expectations every time. That's why you come first at KBRG.
There is a fine line between selling properties and passionately serving people. We look at our role as your realtor as a servant one, one we are blessed to have. We go to great lengths to get to know our clients, to ensure our ability to go above and beyond in exceeding your needs. We know you're not just looking for a house—you're looking for a community, a school, a church, a place that will become home. We know you're not just looking to sell your house‑you're looking to get the maximum ROI so you can continue to invest in your family's future. We listen to you when you tell us these things, and this allows us to be the realtor you need, and the one you tell your friends about.
Our team is dedicated, resourceful, and regionally intelligent in Northwest Indiana and Chicagoland real estate. We help you find all those essential details that don't show up in an MLS search. We are accessible and stand by your side through the entire process, through the highs and lows, because we are the experts. It is our role to be an informative and calming resource for you through the journey. We've been down these roads hundreds of times and we're equipped to walk you through each step and help you find solutions when needed. That is the role of a realtor.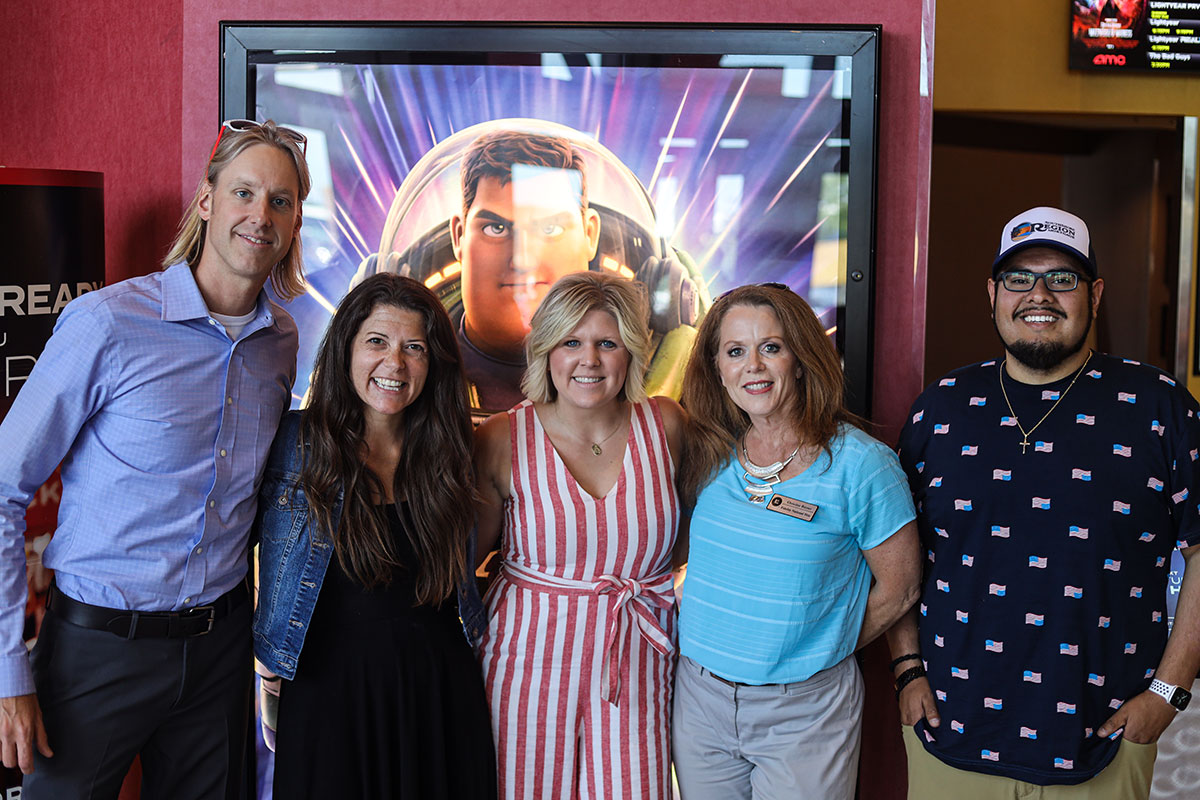 We honor the privilege of being realtors by maintaining passion for our vocation, constantly learning, and having integrity and respect in all our relationships and dealings. You can count on KBRG staff to be direct and honest with you, even when it hurts. That level of passion and commitment also extends to everyone we work with along the way—our lenders, fellow realtors, networks, title companies, and vendors. That's the only way we can maintain our commitment to you and to ourselves to have a lasting positive impact in the real estate industry by setting the standard.
Many of our clients have become our close friends. Last month, we were honored to host a special event for them at AMC Theatres to show our appreciation for our loyal clients who have bought, sold, invested, and referred business to us over the last decade. Before our private screening of the Lightyear movie and polaroid snapshots with Buzz Lightyear himself, we all gathered with sweet treats to catch up and celebrate our friendship. For some of us, we couldn't believe 10 years have passed since we first met, time sure flies. But we can't wait to walk through the next decade with them. And we can't wait to forge a new friendship with you.
Our clients, our friends-we're blessed to guide you home.