PRAISE MEANS EVERYTHING
A testimonial is the best way to learn more about our commitment to you.
OUR CLIENT TESTIMONIALS
A testimonial from a client is the best reward we can receive for our work. We are proud to say our clients love to give them to us! We hope you will find what they have to say useful in your journey to find the right realtor for you. If you've already experienced the KBRG difference, we encourage you to send us your thoughts. We read each and every submission!
Katherine's professionalism, knowledge of the market, and clear communication created a fabulous selling & home buying experience for our family. She handles obstacles head on, always has a plan, and above all keeps her clients' best interest at the forefront. Most importantly, she communicates in a timely manner and provides an individualized experience that makes you feel like you are her only client. If you're looking for an experienced advocate, negotiator, and educator Katherine is your realtor.

-Jason & Lilliana, Dyer
Katherine will forever hold a place in our hearts as she was the star player during a truly pivotal time in our lives. She flawlessly helped us buy & sell homes in a crazy real estate market with a newborn, toddler, & feisty dog in-tow. Her professionalism, communication, and dependability are absolutely world class. She puts the needs & goals of her clients at the forefront of everything she does while calmly & patiently guiding them through the often stressful real estate process. Katherine's network of home improvement experts helped us renovate & prepare our home for a quick sale and her real estate wisdom then helped us calculate an offer that was precisely enough to win a competitive bidding war on the perfect home for our growing family. We would emphatically recommend Katherine to anyone needing assistance in their next real estate transaction. She is truly one of the good ones.

-Jimmy & Jessica, Dyer and Valparaiso
Katherine was outstanding. We could not recommend her services enough. We had a few bumps (out of everyone's control) but Katherine handled them all perfectly & without adding any additional stress to our plates. She advocated for us, went above & beyond in each step & literally made our dreams come true. She's the best of the best.

-Luke & Aby, Lowell, IN
If you are looking for a professional, knowledgable, honest, and trusting agent... Christina is your agent! She handles any situation thrown at her with class and expertise! I would recommend her to anyone looking to buy a home or selling one!!

-Vonda, Monticello, IN
Selling your home is not easy. I wasn't sure how to pick a realtor, they all say the same things. I chose Christina Eenigenburg for several reasons. I felt she was sincere and 100% dedicated to meeting my needs. She outlined goals to sell my house in a timely manner and ultimately met those goals. Her local knowledge was a big key to getting the most traffic through, ultimately getting me the best deal possible. She worked through some difficult challenges to get the deal done and kept me informed and at ease from the initial listing to closing. Choosing a realtor is a tough decision. If you chose Christina to sell your home, she'll prove to you that she can get the deal done.

-John, Schererville, IN
For a first-time home buyer, buying a home can be difficult. Katherine was wonderful at walking us through every step of the process. She took the time to help us and treated us like family. She went out of her way to go above and beyond to make sure we were happy, that the home was perfect for us, and that closing occurred on schedule. Couldn't be happier with her work. If it wasn't for her, we wouldn't have been able to get our dream home.

-Eric & Sarah, Highland, IN
Tom is an amazing realtor. Very knowledgeable, trustworthy, respectful and patient. He was responsive, and was always available when I had questions. I thoroughly enjoyed the time I had with Tom searching for my first home. I would definitely recommend him for anyone who is looking to buy or sell a home.

-Dani, Griffith, IN
I cannot express how much Tom Zandstra was great to work with. He was extremely helpful since I did not live in the area where my house was located. He really went above and beyond what I expected in a realtor. He made sure that all of the needed work that did not pass inspection was done correctly by certified contractors. Tom made sure that the licensed electrician, plumber, and qualified foundation contractor did the work within the designated time frame. If you are looking for a realtor in Lake County or surrounding counties, I would encourage anyone to contact Tom Zandstra.

-Jeff, Merrillville, IN
Katherine was exactly what I needed in a realtor as a first-time home buyer. She was patient, professional, friendly, and above all knowledgeable. I spent 9 months looking for "the one," and Katherine helped ensure I got exactly what I wanted. She takes pride in her work, and I would recommend her to anyone looking for a realtor.

-Cory, Schererville, IN
I highly recommend Katherine to anyone who is looking to sell or buy a home. She is extremely professional, knowledgeable, honest and trustworthy. She listed my home and was extremely helpful through the entire process. Her communication is superb, says what she means, and does what she says. She won't steer you in the wrong.

-Amber, Cedar Lake, IN
I honestly can't say enough about Katherine! We did not have a easy building process but with Katherine by our side not only did she do a great job selling our first home, but she did a more amazing job at being with us every step of the way building our new home! She was very responsive and helpful with the most cheerful and happy attitude! We couldn't have been happier with Katherine!!

-Edward & Gaby, Lowell, IN
My brother and sisters needed to sell our childhood home, after losing our mother, which was heart wrenching! I had called Katherine to help out and her warmth, compassion and guidance was just what we needed to get us through the sale! I would recommend her over and over again!

-Laurie, Schererville, IN
Katherine was the best! She was so helpful, and her personality is so refreshing. Her knowledge of reality is outstanding. She helped us with the purchase of our new home and in the sale of our old home. We sold our home in 4 days. All of her prep work, paid off! So, if you are looking for an outstanding realtor, I would highly recommend, Katherine Bultema!! She is the best in Northwest, Indiana!! You would be glad you did!!!!

-Pat & Jackie, Schererville, IN
WE'D LOVE TO HEAR FROM YOU ON YOUR EXPERIENCE.
We take pride in serving you and want to hear how about your experience with KBRG. Drop us a line to let us know how we served you. We are eagerly waiting to receive your message!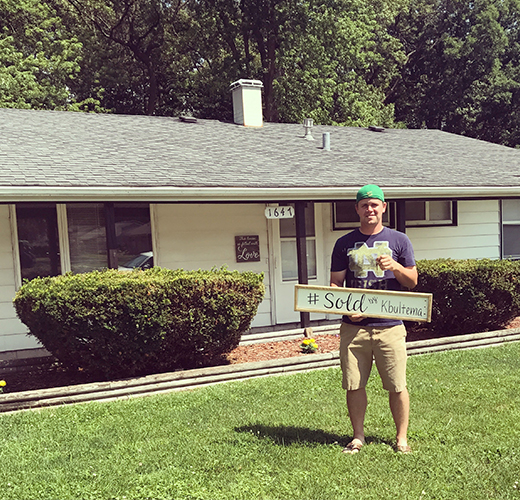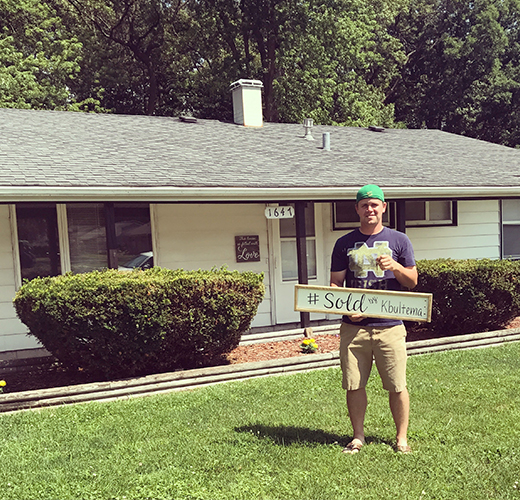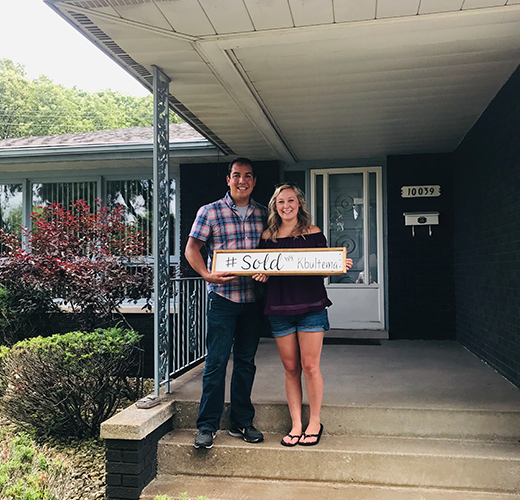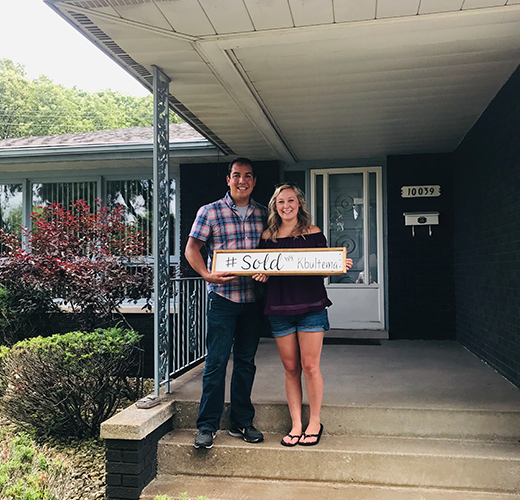 Eric & Sarah, Highland, IN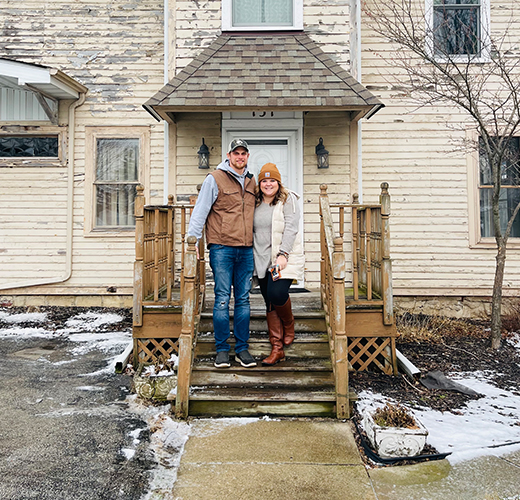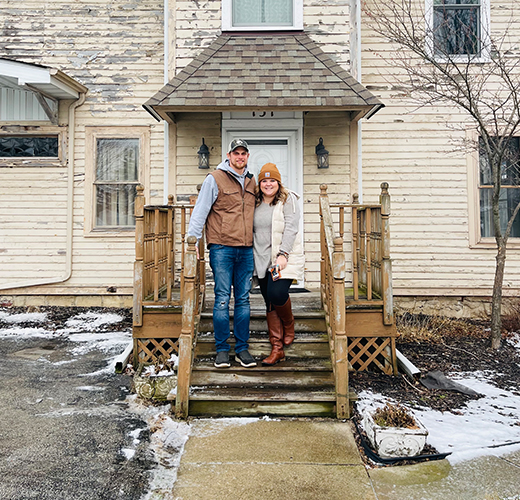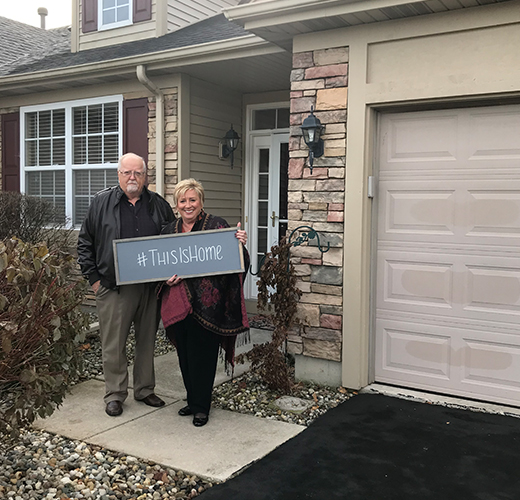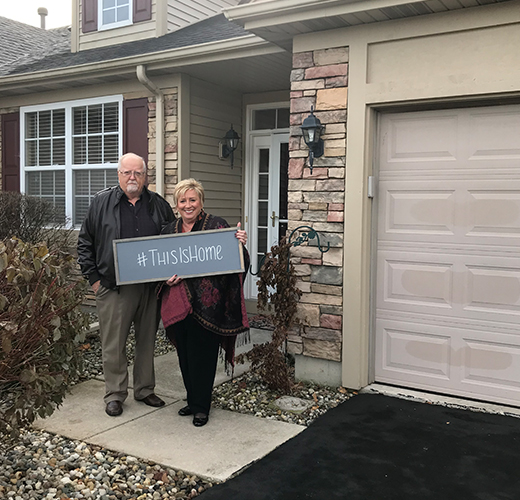 Pat & Jackie, Schererville, IN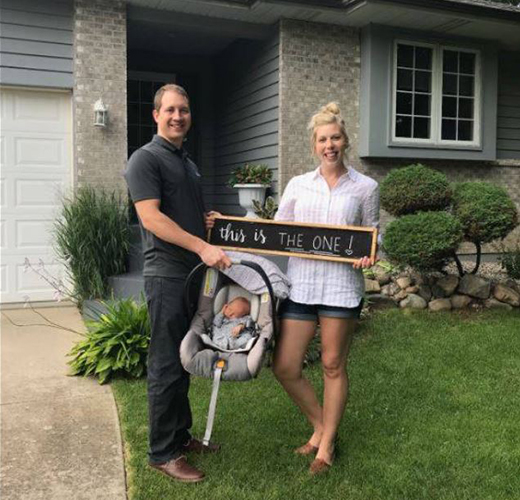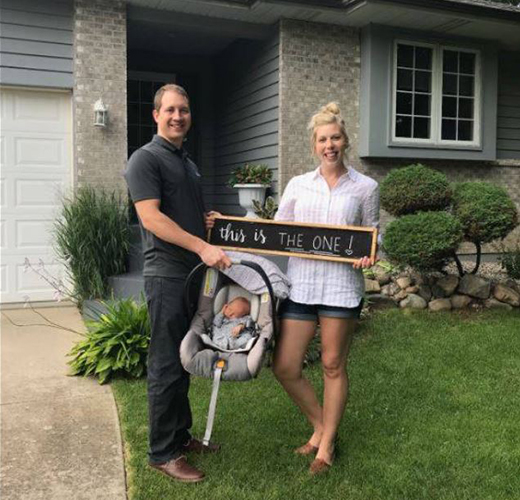 Ryan & Mary, Cedar Lake, IN