BY

: Courtesy of Austin Logue, Loan Officer at People's Bank
Apr 21 2022 11:49 AM
What Is a Bridge Loan? Can It Help You Finance Your New Home?
Bridge Loans have become a very hot topic in the world of real estate, but it's not always clear what these loans entail and who benefits from them. In essence, a Bridge Loan may be a good option if you want to purchase a new home before your current home has sold.
Let's start with the definition of a Bridge Loan. It is a form of short-term financing that gives current homeowners the flexibility to borrow money for a few months to multiple years. It essentially "bridges" a gap in financing for current homeowners when they are in the buying process.
These loans can be particularly helpful because homebuyer's offers are often overlooked due to submitting what is called a "contingent" offer (i.e., an offer that is contingent on the sale of another property). Some of these homebuyers may not have the funds for the down payment on a new home—enter the Bridge Loan. These loans provide the opportunity for homebuyers to take out a loan against their current home to make the down payment on their new home.
When used, a Bridge Loan requires a borrower to pledge their current home as collateral to secure the debt, and the borrower must have at least 20% to 30% equity in that home. Each institution offering Bridge Loans may have varying requirements on terms, rates, and the amount of equity that a homeowner can pull out of their property.
If there is enough equity in their property, the homeowner can use a portion of their Bridge Loan to pay off their current mortgage, while using the rest as a down payment on a new home. Another option is for the homeowner to use their Bridge Loan as a second mortgage that covers the down payment for their new property. With either of these options, keep in mind there will be multiple payments between the existing property and the new home loan.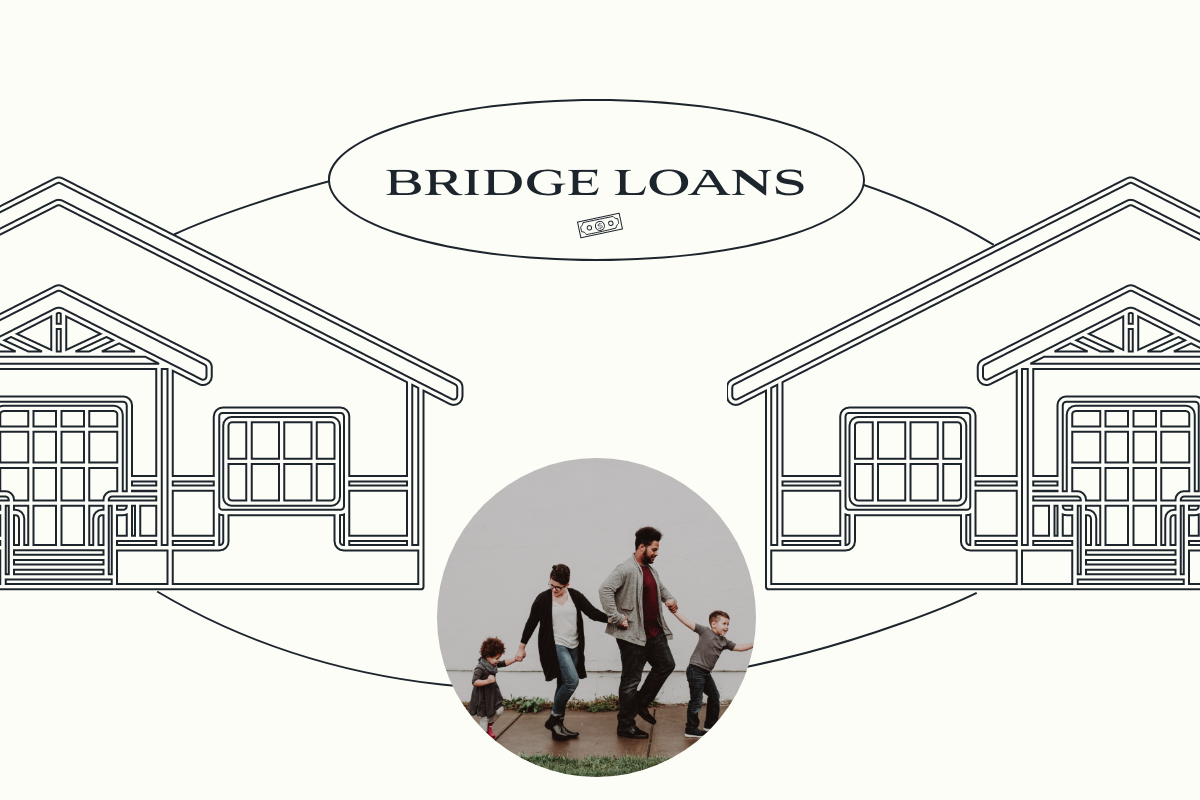 If any of these scenarios apply, a Bridge Loan may be the right fit for you:

Your closing date on the sale of your current property is AFTER the closing on the new property.
You want to close on the new property before closing on your current property.
You want to purchase a new property, but the current owners will not accept an offer contingent on the sale of your current property.
You are in the seller's market and decided on a new home (houses sell quickly).
You do not have the funds for a down payment on the new property without the sale of your existing property.
If you're still not sure if a Bridge Loan is right for you, discuss your options with your financial lender for the best information.